Software for Human Resource Management (HRM)
What do you need from your HR software?
Streamlined human resources management?
Easy pay/bonus/commission calculation?
Safe storage of information unique to your line of business?
Integration with accounting or management software?
Programming to implement your business logic flawlessly?
Flexibility to adapt to match changes in your business?
If you answered yes to any of the above then we can help you.
Bespoke HR Software
Software-Matters produce custom HR computer systems that do exactly what you need them to - everything you need, but not cluttered with things you don't. This allows you to get maximum functionality with maximum value for money, and get it quickly. From the raw information it stores to the way it looks and feels to use, our expert designers will craft everything into a package that isn't just a system, but your system.
Types of information you can store and manage
Digital HR systems like this are ideal for keeping, tracking and managing information on any or all of these:
Personal and contact details, including next of kin
Training records
Sickness
Holiday
Clocking records
Shift-related data
Appraisal information, KPIs (key performance indicators) and targets
Bonus-related information – e.g. productivity data
Commission-related information – e.g. sales targets and actual sales
Related information unique to your business
Typical benefits of an HR system
Most companies use HRM systems to leverage advantages like:
Having all the information about your staff in one place
Keeping on top of expired training
Meeting the requirements of your certification body easily (e.g. COMAH)
Keeping an eye on personnel sickness records
Managing holiday allowances easily
Easily calculating of hours worked, overtime, lateness penalties, etc
Streamlining calculation of bonus pay and commission
Typical features available in bespoke HR databases
When you buy a bespoke HRM database you can have as many or as few features as you need, but usually a system will be designed with the following abilities:
Easy-to-use screens to keep the information you need in the way you need it
Reminders to tell you when your staff need re-training/certification
Production of certificates (e.g. COMAH Passports)
Sickness and attendance reports
Built-in calculations for bonus and commission pay
The features your database will have depend entirely on your needs, so to start plotting out a system for your business, you'll want to take advantage of our free design consultation; see below.
Ready to get started with bespoke HRM software?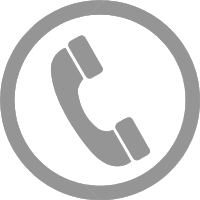 We're ready when you are. The first step will be to contact us for a FREE consultation.
What you get:
Free 10 - 20 minute phone consultation
Chance to talk through your project with an HRM system expert
Friendly, jargon-free advice on your project
An honest assessment of your project; if we don't think you need something - we'll tell you!
Fill in an enquiry form here and we'll call you back or call 01747 822616 to speak to someone right away.