Web Applications
Do you need to record information on your work while on the go?
Do you struggle with logging this information accurately and quickly in a database system?
Do you want a customisable and easy way to write straight into a secure database from a mobile device located anywhere?
If you answered yes to any of the above we can help you - and we would be very happy to do so! You can call us on 01747 822616 or fill in an enquiry form and we will happily talk to you about what you are looking for. If we can help you we will give you an idea of cost, and if we can't we will tell you and try to point you in the right direction.
All of these needs can be met by using an Access database with its data fully or partially hosted online using a Microsoft SharePoint service.
We can design a bespoke interface for you to enter or edit data stored in this online database from any Windows device connected to the internet. Or we can connect your existing databases to the cloud-based data too, allowing you to exploit the usual powerful reporting and advanced pre-programed functions an offline system offers.
We will guide you through setting up the SharePoint account needed to hold information in the cloud, then design and build your online database ready to be used by anyone to whom you give the Access application file. This gives you complete control over who can use the system and access your data.
With such a system you can easily cut down on admin time and get your database working with near-real-time updates on the progress of your operations. Even better: these applications are quick and cheap to produce.
---
WELCOME TO THE WORLD OF ACCESS WITH SHAREPOINT
Your data...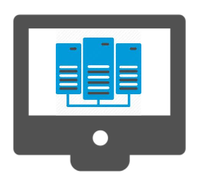 stored in the cloud...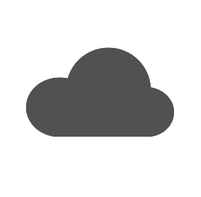 accessed anywhere...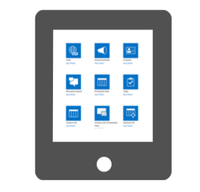 fully integrated with your office-based systems...

Use any web-enabled Windows device
View and enter your business data from anywhere
Fully linked up and integrated with your office-based systems
And at a fraction of the cost of other cloud-based systems and apps
Read more below or if you want to get in touch right away then you can contact us using our contact form or you can talk to one of the team on 01747 822616 or drop us an Email.
By combining Microsoft Access with SharePoint you can have a customisable database application that can run on any internet-enabled Windows device - whether it is a desktop computer, laptop, mobile phone or tablet. You can use it to apply your normal business logic to data entered by anyone at any time, without having to resort to complex remote logins to your full system, or fully putting your system online.
What's it for?
For example, say you want to know when one of your agents has arrived at a particular site they need to visit. They could, on their phone or tablet, open up the Access application that's linked to SharePoint and log the location and time that their visit began. This data would then immediately be available to view by staff back in the office, seeing the agent's progress update in real time - allowing you to make sure they are safe and running on-time.
If you need to log more information, that's fine too. Perhaps you want to record details from your sales team as they visit prospects or customers. After each meeting they could log details of the meeting into your Access app with SharePoint, which again could be saved into the main database ready to view, analyse or react to. No need for them to wait until they get back or dictate what they need to enter to your office staff; they just enter the relevant information into a customised, mobile friendly version of the database, and submit it right into your central system.
In general, Access apps using SharePoint are a quick and easy way for your staff to log real time information in pretty much any case where they can't use your main database.
You might be logging:
deliveries
home visits
sales prospects
equipment readings
construction progress
stock levels
vehicle mileage
inspection/servicing results...
Pretty much any information you need to store can be done this way.
You can even use the application in reverse: to look up stored information on the move. Perhaps you need to look up phone numbers or addresses for a contact you have in your database? Or perhaps you need to check your real-time stock levels before making a big sale? An Access application set up this way can be used to display information just as easily as it can record it.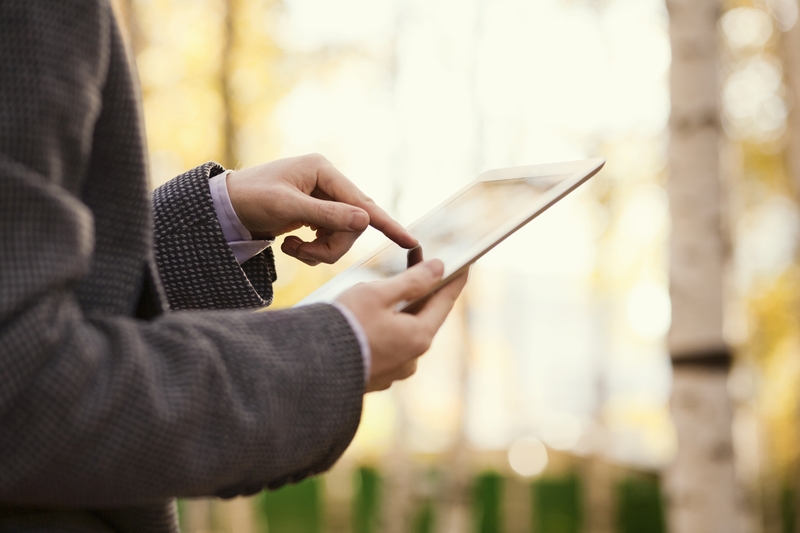 How they work
This software is used via Microsoft Access. This can be either the standard version within Microsoft Office, or it can be the free run-time version. Their relatively simple nature makes them cheap to develop and evolve (far cheaper than conventional apps), and allows us to offer fixed prices for development projects.
To use it, you normally use a desktop shortcut.
Once the application opens what happens next is up to you in that your specific needs will direct the design of the interface and the inputs available. It might just be a single screen with a tick-box on it, or it might be a full-on database system in its own right.
When a user has finished entering information they save their data and close the application. The data is stored in cloud storage servers (SharePoint) to which the application is linked. You can link up your main desktop database or spreadsheet to read the data from the server (we'll set this up for you!) so that you have instant access to the information and can begin processing it in any way you need. (This is another area where this set-up scores over conventional apps.)
SharePoint
The application uses Microsoft SharePoint, an online collaboration service that can also provide you or your staff with countless other useful apps and admin tools. If you don't have SharePoint already, it costs a few pounds a month (less than £5), giving you hosting space for your data, message boards, document storage, online office software and other internal web services, as well as an external company webpage. If you already have a SharePoint account, e.g. via Office 365 or your own installation of SharePoint Server, you're good to go.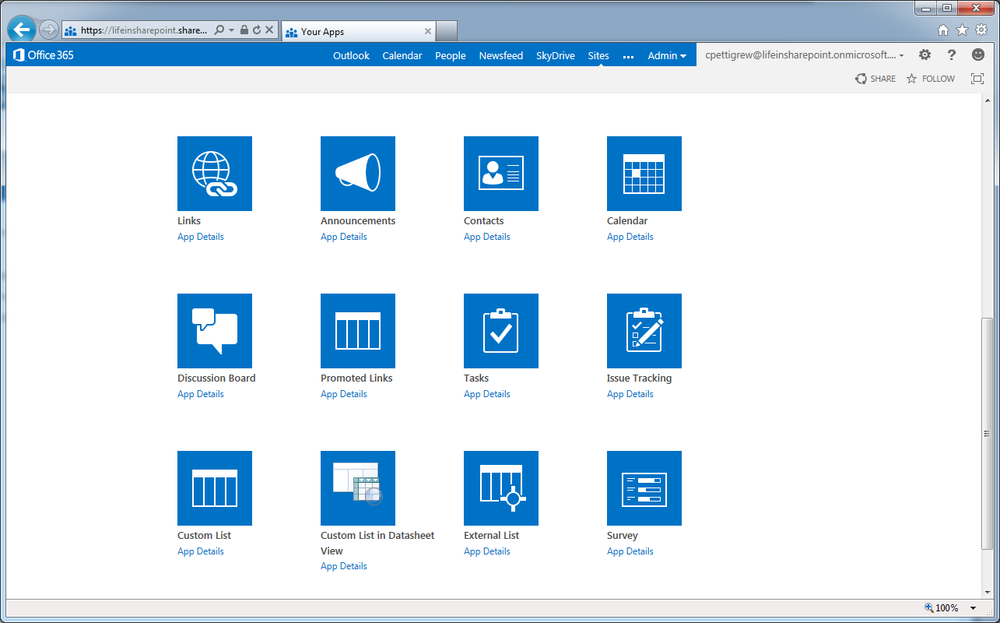 I Want an Access Application with SharePoint
To get started with your application, please contact us for a free consultation so we can advise you whether an Access/SharePoint setup will be suitable for your needs.
You can call us on 01747 822616 or send us an enquiry and we will happily talk to you about what you are looking for. If we can help you we will give you an idea of cost, and if we can't we will tell you and try to point you in the right direction.
We are a team of 4 software programmers - so small enough to provide a personal and friendly service, but big enough to ensure that there is always someone available to help you. We are based on the borders of Dorset, Somerset and Wiltshire and have clients across the whole UK.
Get in touch
We're always happy to answer any questions you may have.
---
Web Software Design
Not got a website at all or unhappy with your existing website?
Do you want your website to generate more leads for you?
Do you want to add more features to your website?
Why should you choose web software design?
If you are thinking about a website of your own or looking to improve the functionality of your existing web site with new web software, we can help. Our web software design team has over 6 years' experience and specialise in database driven web software design, mainly utilising MS Access and Active Server Pages (ASP). We produce static HTML web sites too.
Every organisation is different in terms of its business, the image it portrays and how it works with its clients. We aim to provide you with no-nonsense web software and smart-looking design, tailored to your individual needs. We encourage our customers to go for web designs that are easy to digest for the user.
Web software designs that fit your business
No-nonsense web sites and web software
Simple Search Engine Optimisation
What if you only want a small update to your web site?
We believe there is no project too small and will treat each case with the same high standards and priority as all of our work. We are happy to offer advice on web software and web design or discuss your projects without any obligation.
We can make small changes and updates to a web site over an annual contract or you can pay for one-off changes – no matter how small.
---

"The web software and database we had designed has helped us cope with a 300% increase in our business. We wouldn't have been able to grow without it. It has saved us at least one extra admin person which equates to around £18k a year saving."
(Phil Staunton, Innovate)
Case Study – Innovate Design
Innovate is a group of award-winning product designers who specialise in turning ideas and inventions into viable, marketable products. They offer support and advice through the whole invention process from advice on patenting products through to product design development to sell the idea to Industry.
Innovate receive numerous enquiries every week, by phone, letter and over the internet. They need to handle each enquiry appropriately, sending out information in response to enquiries, following-up initial enquiries and co-ordinating the product development process when initial enquiries develop into ongoing client relationships. With such a large volume of enquiries they needed a system that would keep close track of the status of each enquiry or client, and assist in the administration involved.
When Innovate were looking for help with the web software design they contacted Software-Matters. Much of Innovate's business is generated over the web, and they wanted to be able to link their web enquiries to an offline system for client management. Phil Staunton from Innovate discussed with software expert Philippa Turnbull and web software designer James Dudden of Software-Matters the requirements, and together they explored the options. In this case, this vital pre-specification discussion took place by telephone.
This stage is one of the most important in the whole project life-cycle. When disappointment arises in software projects it is very often either because the software designer has not understood what the client is hoping to get out of the project, or because the client has not understood what the proposed solution will deliver. Software-Matters therefore places great emphasis on this stage of the process and encourages clients to engage closely with the design stage, to ensure that their solution does exactly what they need it to.
Having agreed the requirement, Software-Matters produced a clear design specification that explained exactly what the proposed system would do. Software-Matters are experts in bespoke database development and web software design, and suggested a system linking data collection on the web using asp with an offline MS Access database. Often overlooked by web software designers, Software-Matters finds that Access can be a very useful tool, producing robust, easy-to-maintain and reasonably-priced solutions.
The finished system was integrated with Innovate's existing website. Potential users complete a brief enquiry form online. Innovate collect these enquiries from the web and download them when convenient, to their offline Access database. This database then forms the hub of their client management system, allowing them to see at a glance the details of all their clients, the exact stage of development of a particular client's idea(s) and the history of their relationship with that client.
A simple and straightforward suite of mail-merge tools provided with the system assists Innovate in the production of all the standard correspondence they require, whether via e-mail or post. A comprehensive To Do List shows them when letters or invoices need to be sent, when to initiate tasks, and when to follow them up.
The system went live early in 2008 and has quickly proved to be invaluable. The deployment of the system coincided with rapid growth at Innovate. Phil Staunton of Innovate comments "It has helped with a 300% increase in our business. We wouldn't have been able to grow without the database. It has saved us at least one extra admin person." Given that the total cost to Innovate was £3,500 – including a year's support and help with web hosting and server management, the system had paid for itself within 3 months and is now saving them around £15,000 per annum.