Access Database Design and Development

Access databases are our main speciality. We have been creating bespoke systems for business using Microsoft Access for over 20 years - and we love it! We find that we can create easy-to-use, value-for-money, flexible and adaptable, tailored software solutions easily using Access, so that's why we continue to use it. We also support and adapt all of our systems continuously, as and when needed, and we support and adapt systems created by other people.
We are a team of 4 Access programmers - so small enough to provide a personal and friendly service, but big enough to ensure that there is always someone available to help you. We are based on the borders of Dorset, Somerset and Wiltshire and have clients across the whole UK, including London and the north and east as well as those closer to us.
Are you looking for someone to create an Access database system for your business?
Do you have an existing Access database that needs supporting or you need help with?
Are you looking for an experienced specialist Access programmer?
Do you need help finding a good way for your users to work with your Access database system from home?
Would you like an idea of the rough cost of creating your ideal Microsoft Access system?
If you answered yes to any of the above we can help you - and we would be very happy to do so! You can call us on 01747 822616 or fill in an enquiry form and we will happily talk to you about what you are looking for. If we can help you we will give you an idea of cost, and if we can't we will tell you and try to point you in the right direction.
Typical Access database systems cost*:
Small amendments - Quoted or price per hour
Small systems - Up to £2000
Medium systems - £2000 - £5000
Large systems - £5000 - £10000+
Examples of systems we have created
Case handling
Time logging
Purchasing
Cash flow
Survey data collection
Survey data analysis
Look in the Examples menu at the top for links to lots more details...
See details of recent Access databases we have designed under our Recent Projects Blog.

Access Database Design Specialists
When we start working with a new customer, we are usually designing a new Access database system for them. For a smaller organisation this is usually a system managing their business process - maybe logging enquiries, generating, recording and chasing quotes, logging sales, tracking conversion rates, managing purchasing or manufacture, invoicing and reporting.
For larger organisations we are normally working with a single department or on a particular project; we might be designing a system to store site details, contacts, contact history, project milestones, to provide proactive reminders, and to manage and report kpis (key performance indicators). In all cases, the common theme is that we help businesses streamline and integrate their processes so that they can work efficiently, and in all cases, our job is to design a database system that fits around the way they work.
Access Database Programmers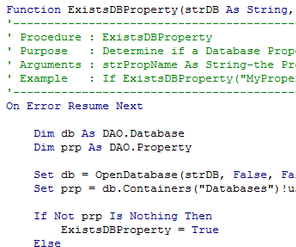 Once we've designed a database - what information it holds and what it is going to do with it - a large part of what we do is programming.
This is how we turn a basic Access database into a fully-fledged, automated, integrated, user-friendly system.
Support for Access Databases
The whole point of using MS Access to create systems for business is that it is adaptable. Your business needs will change over time - whether that be because you decide to incorporate more of your process into your existing Access system, or because your business process or offering changes.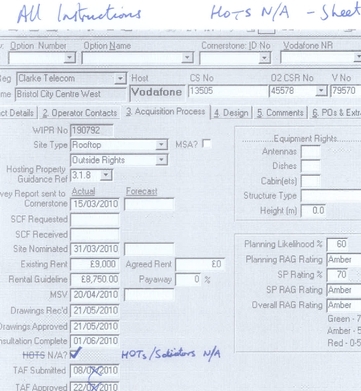 You might want to add a new report, incorporate milestones and reminders for a new service, or run a new project through an amended version of a database for a previous project, or you might decide to use your existing operations database for your marketing.
Whatever the reason for your need of Access support, we can provide it - and we probably are already offering similar support for other clients! We don't tie people into fixed price support contracts, but will be there as and when you need us, on a pay-as-you-use basis for ad hoc bits and pieces, or via a quote for any larger piece of work.
Access Database Help for Business
As well as supporting our existing clients' databases, we also help with databases developed by other people. Sometimes it's someone in-house who has moved on to pastures new or simply no longer has time; sometimes it's an Access developer who has stopped trading or retired. As long as you have the Access source files for your database system, we can make changes and additions to, fix, and adapt your existing database. (Similarly, we always ensure that you have the source files for your system from us so that you can develop it further in-house if you want to, or you are free to go to another developer for help. Of course we hope you will want to continue to use our services forever, but you don't have to!)
FREE Consultation - what you get:
Free 10 - 20 minute phone consultation
Chance to talk through your requirements with an expert
Friendly, jargon-free advice on your system
An honest assessment of your system; if we don't think you need something - we'll tell you!
Fill in an enquiry form here and we'll call you back or call 01747 822616 to speak to someone right away.
Why should you choose a Microsoft Access database?
Cost of development - It's easier for us to create what you need than it would be in other packages, so it costs you less. Any further development costs are also reduced. Typical systems cost £2,000 to £5,000 (for a medium system) for an unlimited number of user licences.
Rapid application development - As we have been using MS Access for so long our team of skilled programmers will design and build you easy-to-use, attractive and functional applications quickly.
Integration - It can easily be integrated with any of the Microsoft Office suite and most other software packages.
Ease of use - We make sure we fit your exact needs, making training simple and quick.
Multi-user - Access is designed to operate on a network and can handle 20+ users simultaneously.
Web integration - A Microsoft Access database can easily be integrated into web projects.

*Prices are excluding VAT

What now? - To find out more about our services for a new project or if you would like to talk to an Access specialist regarding a system created by someone else and how we can help you, click here to fill in an enquiry form